TIME TABLE
Intro – 00:00
How to Buy Domain and Web Hosting – 0:34
Installing WordPress – 2:20
Website Theme & Design- 3:45
Website Security – 5:45
Speed Optimizations – 9:45
Create a Pro Email – 11:55
How to Create a WordPress Website in 10 Minutes Using Hostinger
How to Install WordPress Website
Right away from their hosting dashboard it looks very simple and clean you can add a website easily or go to manage the website you want to work on.
And once you're in the domains dashboard you can see it looks very easy to navigate with the custom h panel interface compared to the c panel that a lot of other hosting providers use. The design is also very clean and simple.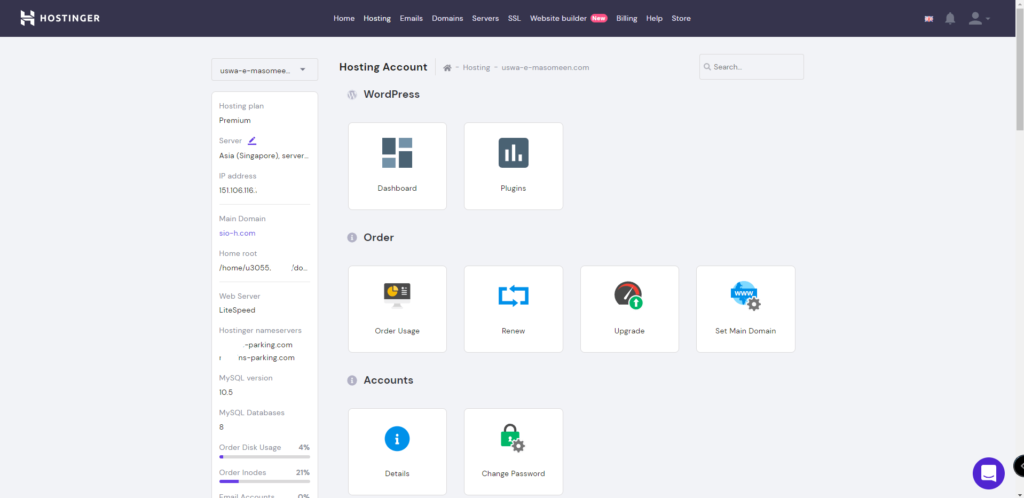 Now let's see how easy it is to install and create our wordpress website so now we go back to hosting one more time and click on manage now we can scroll down to auto installer click on that select wordpress.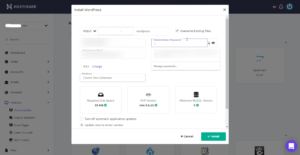 and fill out the information that you want here i'll add the title and if you're happy with everything then go down here and click on install.
How To Install SSL Certificate
And what about installing an ssl certificate i will show you that now too if you click on the search button and type in ssl you will come down and click on this ssl button here.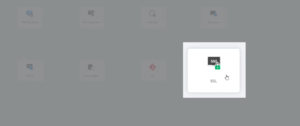 Then click on install and that's it it's all done with one click of a button very simple.
So the two things that I showed you how to install were very easy they were all one click in stores which is really good from Hostinger. Overall I would score hostinger a 10 out of 10 for setup and ease of use i really can't fold them on anything in this area I think all users especially beginners would love how clean their new interface is and just how easy it is to navigate and do things to your site i personally think this is one of the cleanest user interface out of all the ones I tested it so far I'm very impressed with hosting it here.
3. Speed and Uptime Performance Test
So after I have installed the basic WordPress site i went ahead and tested out the speed of the bare bones website using gt metrics the result is 1.4 seconds this is a great start even though this is not the fastest in my test I must say they are very close.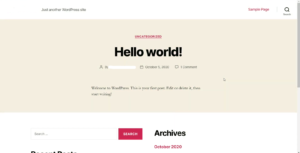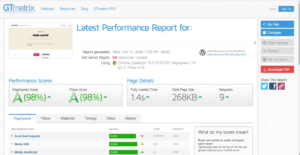 So now i would take it a step further and add some design elements to it to increase the page size.
I'm also going to install some free plugins to speed up the website first I'm going to install wp fastest cache which is for the speed optimization and Short pixel which is for image optimization and lastly i will install the free cloudflare app which will also increase the website performance with their CDN this will make it more comparable to what you would do in real life.
The speed is now 3.2 seconds which is once again not the fastest compared to the top performing ones in my test but it is still around Google's recommended site load speed of three seconds. Hostinger is still has one thing up its sleeve to try and get under that magical three second mark which is the lightspeed cache plugin now if I replace wp faster's cache with lightspeed cache plugin which is recommended by Hostinger it to be the best free choice the speed is now 3 seconds flat. Which is just a pass with a 0.2 second improvement from before.
Now i have been monitoring the stability performance of hostinger with uptime robot and can report that their uptime for the last 30 days is a perfect 100.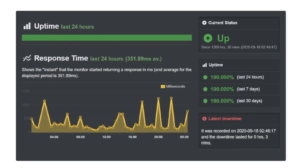 In fact they have not had any downtime for over 50 days in a row which is very impressive overall I would rate hosting a speed and uptime performance an 8 out of 10. I took 2 marks away for their speed as it was a fair bit slower than the fastest hosting providers I tested. Their uptime reliability however is second to none so well done to hosting it on that part.
4. Features: Pros & Cons Of Hostinger
Cons
So let me first start with the cons i only see one main negative of Hostinger and this is their support staff's response time was not good and were not able to provide the level of service compared to other top hosting providers. Their live chat support is also not available for new customers looking to sign up with Hostinger which is a negative here.
Pros
The first pro that stands out to me is hosting a speed and performance. They have a decent website speed performance compared to the price you pay for the service and their 50 days straight of no downtime is amazing in itself they are a very reliable hosting provider.
The second big pro is an intuitive backend system which I believe is much easier to navigate and use than cPanel. This may not be a big deal for someone who has been building websites for a while but it is a big plus for beginners just starting out.
The next pro is the fact that hosting has seven different server locations around the world for you to host your website on this will greatly increase your website speed for your visitors if you or your business are located outside of the united states.
And lastly is their pricing and their transparency they don't really try and upsell you anywhere and they also have one of the cheapest shared hosting prices going around.
5. Hostinger's Honest Recommendation
Overall i have given hosting an average score of 8 out of 10. they are a solid and reliable host with a very clean user interface and acceptable speeds so this is my recommendation for you if you are a beginner looking for a cheap hosting provider and an easy to use interface then hostinger is a very solid option that i think you should seriously consider.